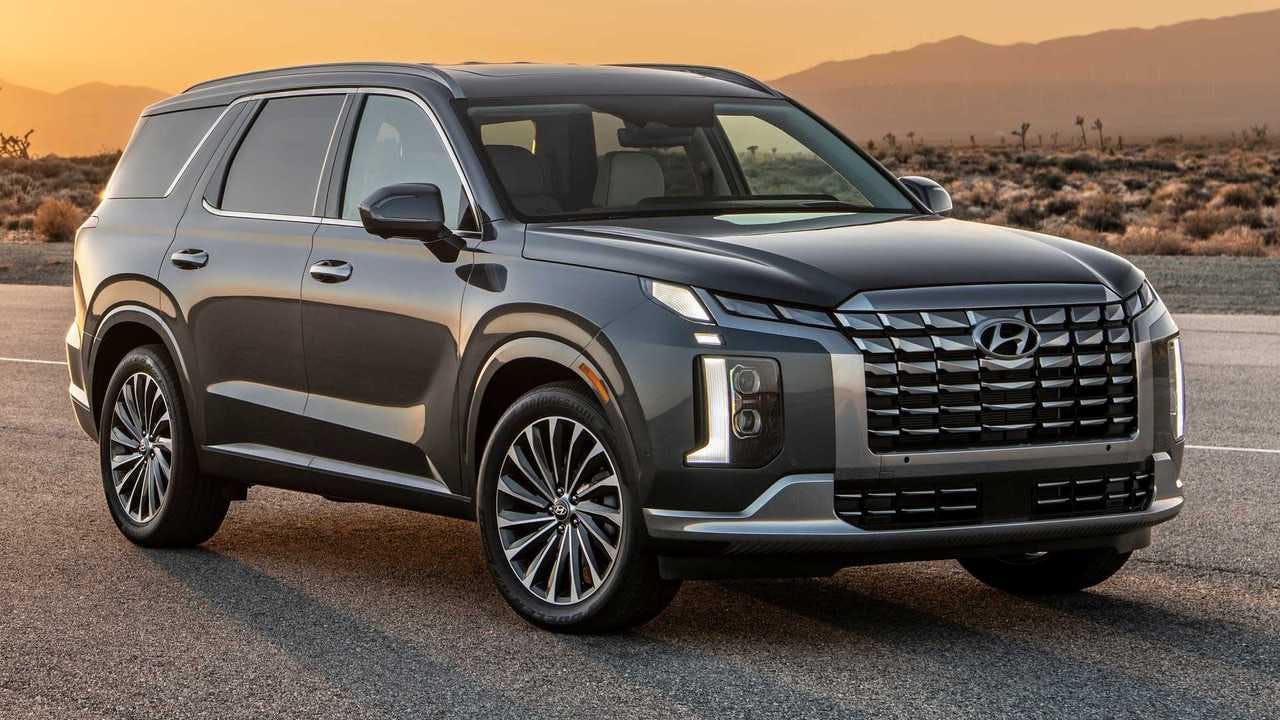 The Hyundai Palisade
In recent years, the SUV market has witnessed an influx of exceptional vehicles, each vying to provide the perfect combination of style, comfort, and performance. One standout contender in this fiercely competitive segment is the Hyundai Palisade. With its striking design, premium features, and remarkable versatility, the Palisade has garnered widespread acclaim and captured the hearts of SUV enthusiasts worldwide. Join us as we explore the captivating essence of the Hyundai Palisade and delve into the reasons behind its rise to prominence.
Exterior Design:
The Hyundai Palisade boasts an elegant and muscular exterior design that effortlessly commands attention. The front fascia is dominated by a bold, cascading grille, flanked by sleek LED headlights that exude an air of sophistication. The meticulously sculpted body lines create a sense of dynamism, while the large windows and expansive panoramic sunroof flood the cabin with natural light, enhancing the overall spaciousness.
Interior Comfort and Space:
Step inside the Hyundai Palisade, and you'll find a sanctuary of comfort and refinement. The cabin offers three rows of seating, with ample space for up to eight passengers, making it an excellent choice for large families or those seeking versatility. Premium materials, such as leather upholstery and soft-touch surfaces, adorn the interior, while available features like heated and ventilated seats, ambient lighting, and a power-adjustable driver's seat with memory settings further elevate the luxury experience.
Technology and Connectivity:
Keeping pace with modern demands, the Palisade excels in terms of technology and connectivity. The centerpiece of the dashboard is a large touchscreen display that houses Hyundai's intuitive infotainment system. Apple CarPlay and Android Auto compatibility allow seamless smartphone integration, while available features like a wireless charging pad, USB ports throughout the cabin, and an available Harman Kardon premium sound system ensure that passengers stay connected and entertained on every journey.
Advanced Safety Features:
Hyundai has always placed a high priority on safety, and the Palisade is no exception. The SUV is equipped with an array of advanced safety features, including forward collision avoidance with pedestrian detection, blind-spot collision avoidance, lane-keeping assist, adaptive cruise control, and a surround-view monitor. These technologies work in harmony to provide peace of mind to drivers and passengers alike, making the Palisade an ideal choice for families.
Performance and Capability:
Under the hood, the Hyundai Palisade offers a robust powertrain that effortlessly combines performance and efficiency. A 3.8-liter V6 engine delivers ample power, ensuring a smooth and responsive driving experience. The available HTRAC All-Wheel Drive system enhances traction and control in various road conditions, while the Palisade's impressive towing capacity allows for adventures off the beaten path.
The Hyundai Palisade stands as a shining example of Hyundai's commitment to producing exceptional vehicles that exceed expectations. Its distinctive design, luxurious interior, cutting-edge technology, and emphasis on safety combine to create an SUV that caters to the desires of discerning drivers. Whether it's shuttling the family around town or embarking on a memorable road trip, the Palisade promises an elevated experience that's second to none. With its remarkable blend of style, comfort, and performance, the Hyundai Palisade has firmly established itself as a leading contender in the luxury SUV market, deserving of all the accolades it has received.
Click HERE to view our inventory!
Back to Parent Page