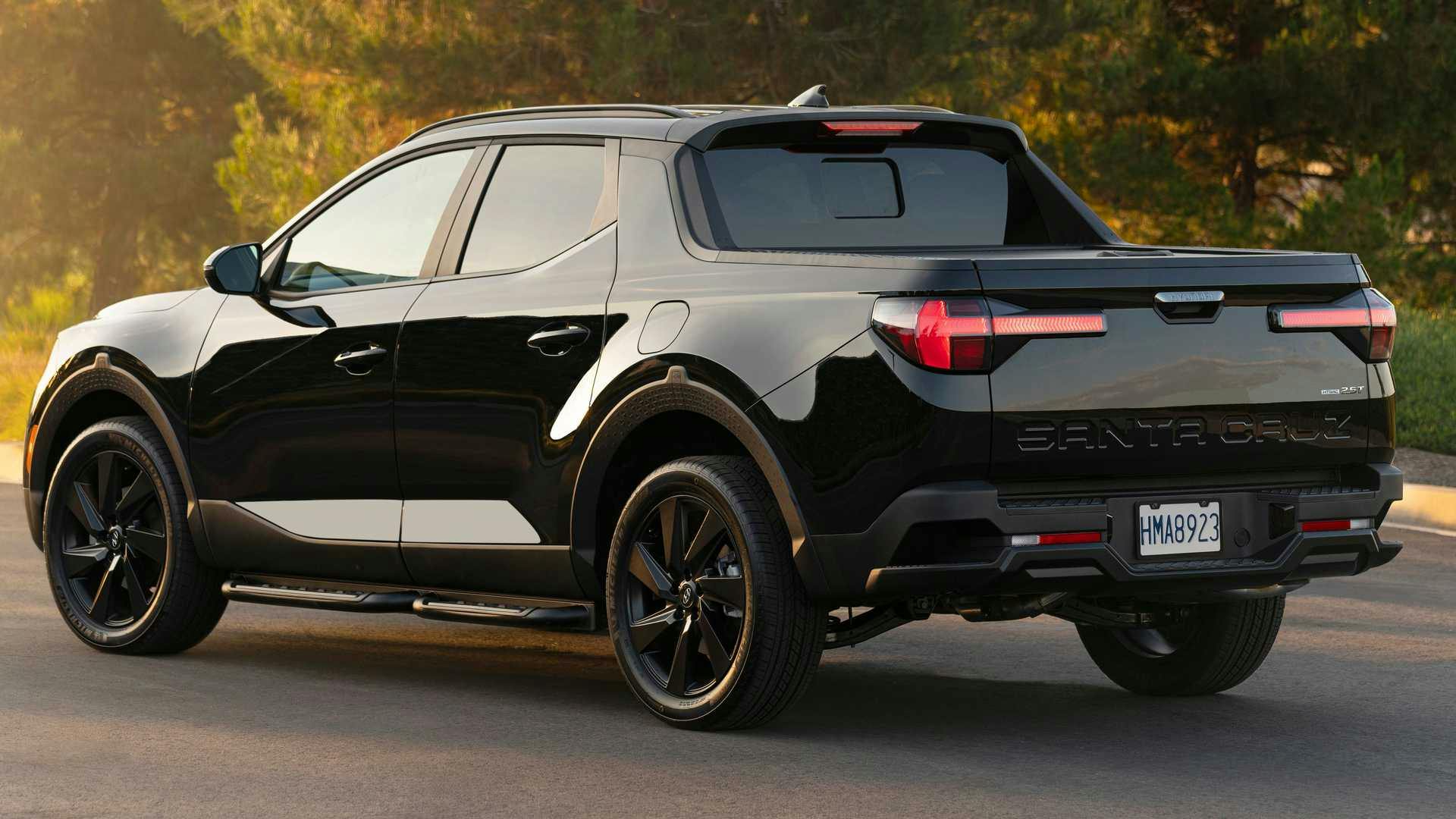 Discover the 2023 Hyundai Santa Cruz SEL
In the ever-evolving world of automotive marvels, the introduction of the 2023 Hyundai Santa Cruz SEL has sparked excitement and anticipation among enthusiasts and drivers alike. This latest addition to Hyundai's esteemed lineup is poised to revolutionize the driving experience, combining the power of a rugged pickup with the comfort and versatility of a crossover. As the boundaries between utility and style continue to blur, the Santa Cruz SEL is all set to redefine what it means to hit the road with confidence and flair.
Design:
From its striking exterior design to the meticulously crafted interior, the 2023 Hyundai Santa Cruz SEL is a true testament to the art of modern engineering. Boasting a bold and dynamic profile, this vehicle exudes a sense of adventure while retaining an air of sophistication. The meticulously designed cabin offers a seamless blend of comfort and functionality, ensuring that every journey is not just a drive but an experience to remember.
Performance:
Under the hood, the Santa Cruz SEL houses a powerful engine, delivering an impressive performance that transcends expectations. Whether navigating through city streets or conquering rough terrains, this vehicle's robust capabilities and responsive handling make every drive a joyous escapade. With its advanced technology and enhanced safety features, the Santa Cruz SEL guarantees a smooth and secure ride, allowing drivers to embrace the thrill of the open road with peace of mind.
Versatility:
One of the standout features of the 2023 Hyundai Santa Cruz SEL is its unparalleled versatility. Seamlessly blending the practicality of a pickup with the comfort of an SUV, this vehicle offers ample cargo space and flexible seating options, making it perfect for both everyday commutes and adventurous getaways. With its innovative storage solutions and adaptable features, the Santa Cruz SEL empowers drivers to embark on any journey, whether it be a weekend escape or a daily commute, with utmost ease and convenience.
Technology and Connectivity:
In line with the demands of the modern world, the 2023 Hyundai Santa Cruz SEL comes equipped with an array of cutting-edge technology and connectivity features. From its intuitive infotainment system to its advanced driver-assistance technologies, this vehicle ensures that drivers stay connected, informed, and entertained throughout their travels. The seamless integration of smart features not only enhances the driving experience but also reflects Hyundai's commitment to staying at the forefront of automotive innovation.
In summary, the 2023 Hyundai Santa Cruz SEL is a testament to Hyundai's dedication to pushing boundaries and delivering vehicles that cater to the needs and desires of today's discerning drivers. With its striking design, impressive performance, versatile functionality, and advanced technology, the Santa Cruz SEL stands as a compelling option for those seeking a vehicle that seamlessly blends style, practicality, and adventure. Get ready to embrace the road ahead with the all-new 2023 Hyundai Santa Cruz SEL.
Back to Parent Page