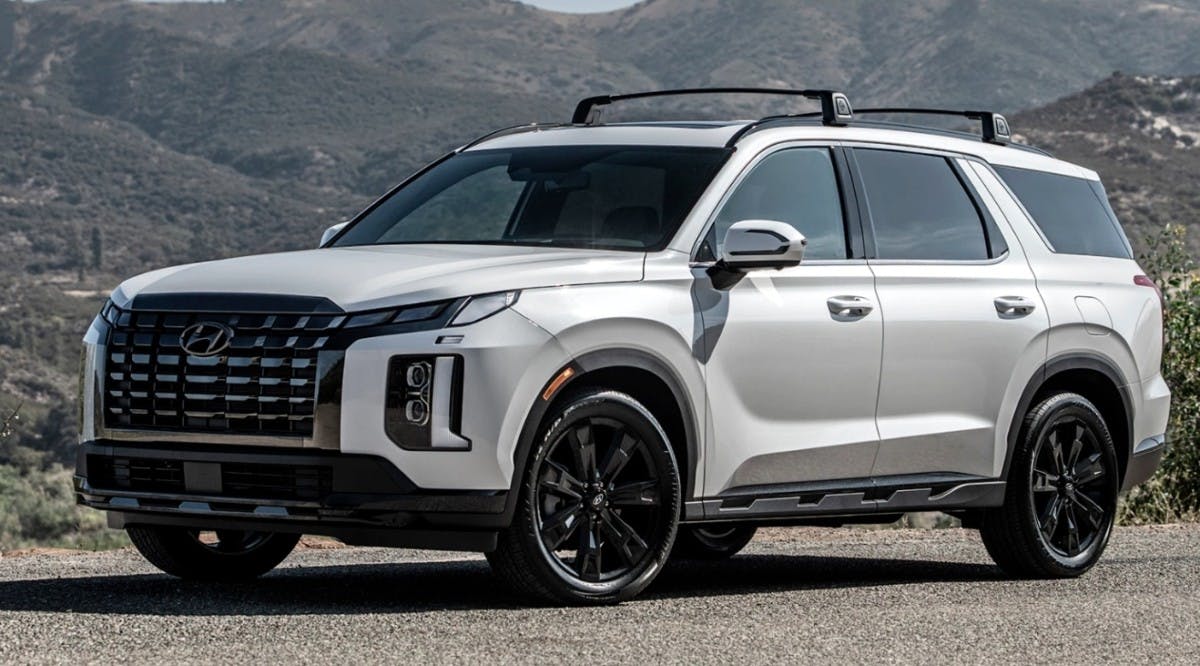 The 2024 Hyundai Palisade Calligraphy: A Luxury Marvel
In the world of luxurious and high-performance SUVs, the 2024 Hyundai Palisade Calligraphy Night Edition stands out as a true epitome of elegance and power. Merging opulent design with cutting-edge technology, this exceptional vehicle sets a new standard for sophisticated and thrilling driving experiences. As an impressive addition to the Hyundai Palisade lineup, the Calligraphy Night Edition embodies a perfect blend of style, performance, and innovation, redefining what it means to drive in unparalleled comfort and luxury.
Luxurious Design:
The 2024 Hyundai Palisade Calligraphy Night Edition exudes an aura of timeless sophistication and refinement. Boasting a distinctive cascading grille, bold LED lighting, and sleek lines that seamlessly flow from the front to the rear, this SUV commands attention with its striking and alluring design. The Night Edition package adds an extra touch of elegance with its exclusive blacked-out elements and unique accents, creating an aesthetic that is both contemporary and captivating. Every detail, from the meticulously crafted exterior to the thoughtfully designed interior, reflects Hyundai's unwavering commitment to luxury and style.
Uncompromising Performance:
Underneath its elegant exterior, the 2024 Hyundai Palisade Calligraphy Night Edition houses a powerful and efficient engine that delivers an exhilarating driving experience. Whether navigating city streets or embarking on adventurous journeys, this SUV effortlessly combines performance with comfort, ensuring every ride is smooth, responsive, and enjoyable. With its advanced suspension system and intelligent all-wheel-drive capabilities, the Palisade Calligraphy Night Edition promises a driving experience that is both dynamic and refined, making it an ideal companion for any road trip or daily commute.
Advanced Technology and Connectivity:
Step inside the 2024 Hyundai Palisade Calligraphy Night Edition, and you'll find yourself surrounded by an array of advanced technologies and intuitive features designed to elevate your driving experience. From the cutting-edge infotainment system to the premium sound system and connectivity options, this SUV seamlessly integrates technology with comfort, ensuring that every moment inside the vehicle is enriched with convenience and entertainment. With its user-friendly interface and smart functionalities, the Palisade Calligraphy Night Edition keeps you connected and in control, no matter where the road takes you.
Safety and Reliability:
Hyundai prioritizes safety without compromise, and the 2024 Palisade Calligraphy Night Edition is no exception. Equipped with an extensive suite of advanced safety features and driver-assistance technologies, this SUV provides peace of mind for both the driver and passengers. With its robust structural integrity and comprehensive safety systems, the Palisade Calligraphy Night Edition ensures that every journey is as safe as it is luxurious, solidifying its position as a reliable and secure choice for families and adventurers alike.
The 2024 Hyundai Palisade Calligraphy Night Edition is more than just an SUV; it is a testament to the seamless fusion of luxury, performance, and advanced technology. With its captivating design, powerful performance, and an array of advanced features, this vehicle sets a new benchmark for the modern SUV experience, inviting you to embrace the night in unparalleled style and comfort.
Back to Parent Page